Don't think it can't hit you!
KO drops are a serious threat. To avoid serious consequences, we recommend preventive protection with a drinking condom. Protect yourself and your friends! Don't get knocked out.
THE FACT IS
NO MORE SAND IN THE DRINK AT THE BEACH!

My Drink Condom offers more than just unique protection for your drink on the beach. Say goodbye to worrying about sand getting into your glass and enjoy a relaxing day at the beach to the fullest. With My Drink Condom your drink is protected from wind and sand.

NO KO DROPS!

Feel safe at every event. With the drinking condom you don't have to worry about becoming a victim of KO drops. It protects you preventively - no matter where and where you go.

NO INSECTS IN THE DRINK!

Put an end to the regular infestation of insects in your drinks! Our drinking condom protects every drink with a carefully sealed, watertight lid. Feel new freedom - we free you from insects in the drink! Here we go!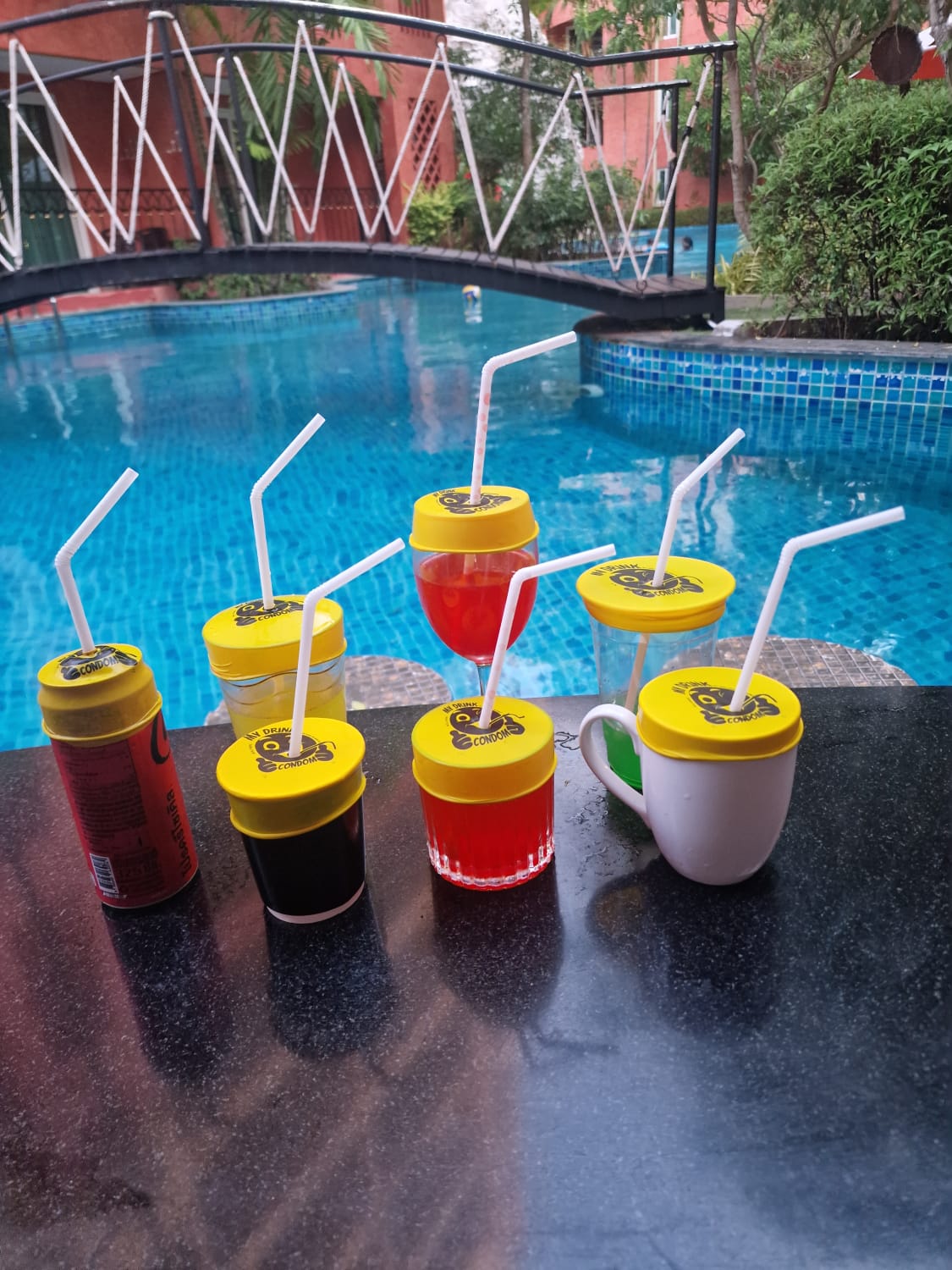 Suitable for all glasses, cups, mugs and cans!
The drinking condom fits any size... 😉
To the product
Your advantages:
Protection from Ko Drops!
Protection against contamination with bacteria from sneezing or coughing neighbors!
Protection against insects!
Protection against sand or other dirt particles!
And much more...